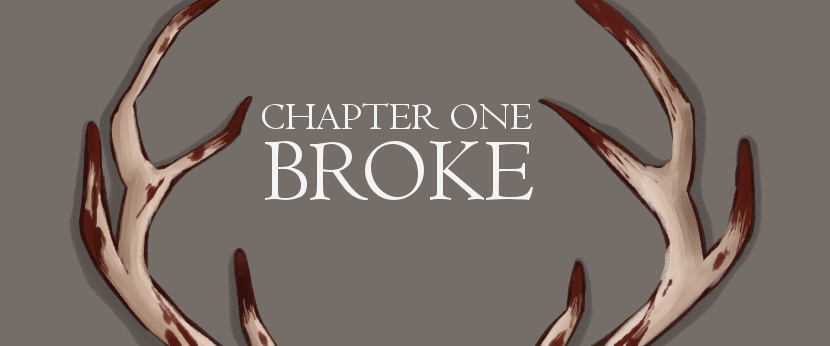 Antlers, Colorado
A formatted PDF compiling, for the first time, the prologue and Chapter 1 of web serial Antlers, Colorado. This PDF will always be free to download - however, tips are enabled if you wish to give one.
Antlers, Colorado is about Austin Jones, a budding medium, who flees from his home in Havenwood, PA in the year 1999. He is running from a predestined position at the Department of Paranormal Research, an agency his family has run for decades. The ghost of his father, Richard, follows him.
Chapter 1 (Broke) follows Austin as he finds himself in the town of Antlers, cut off from the family bank account by his older brother and shacking up with easygoing med student Otter Redford. In search of a job, Austin finds himself an unwitting consultant to Sheriff Monty Maxwell and her deputy Mac, who take advantage of Austin's mediumship to unravel the origins of a strange series of animal attacks.
This chapter contains: death (human and animal), gore, implied body horror, implied child death, and brief self-harm.

Download
Click download now to get access to the following files: